Kitchen Remodeling in Franklin MA
Kitchens to Match Your Lifestyle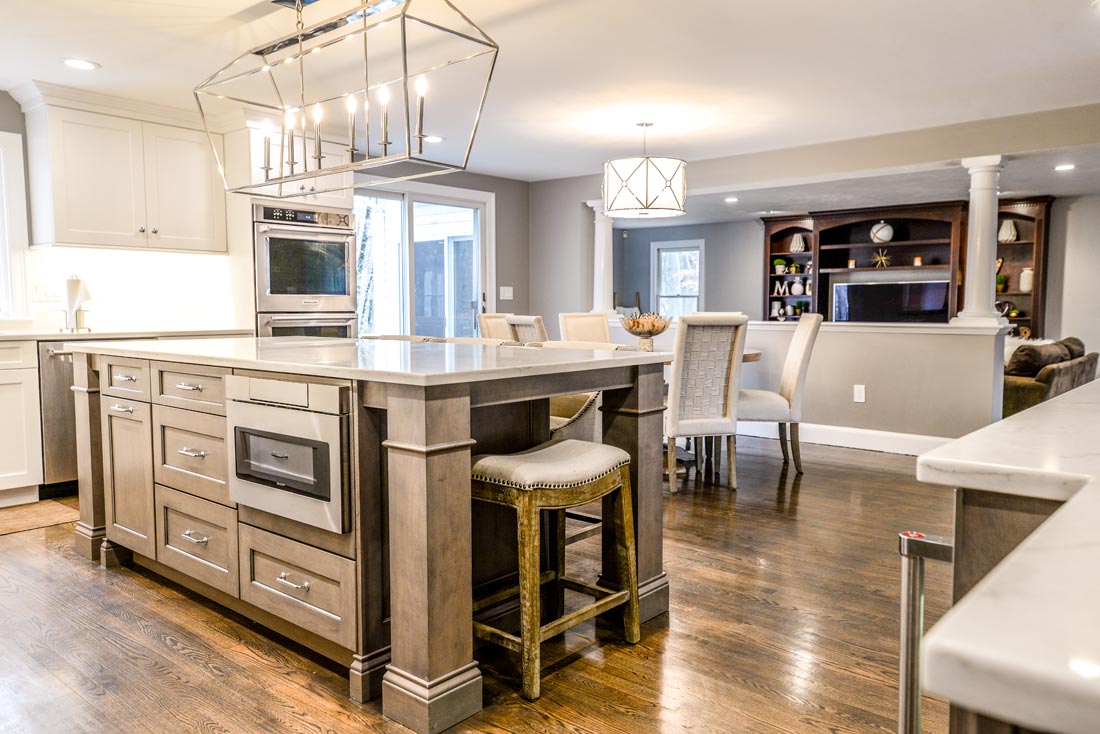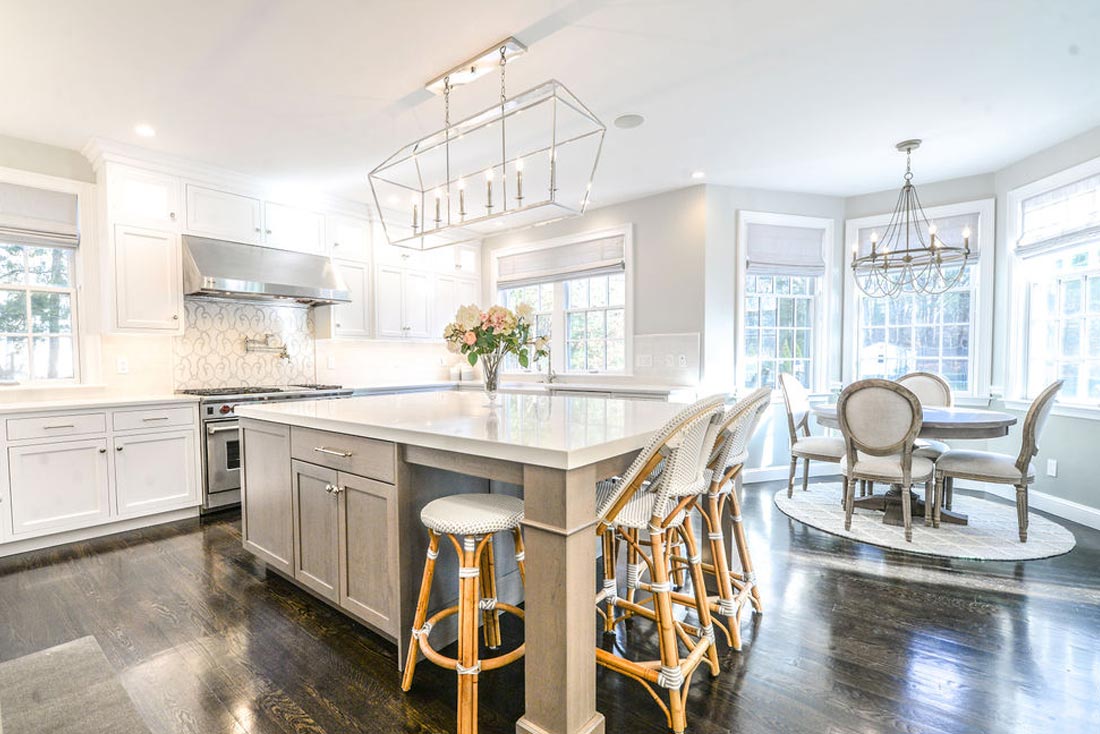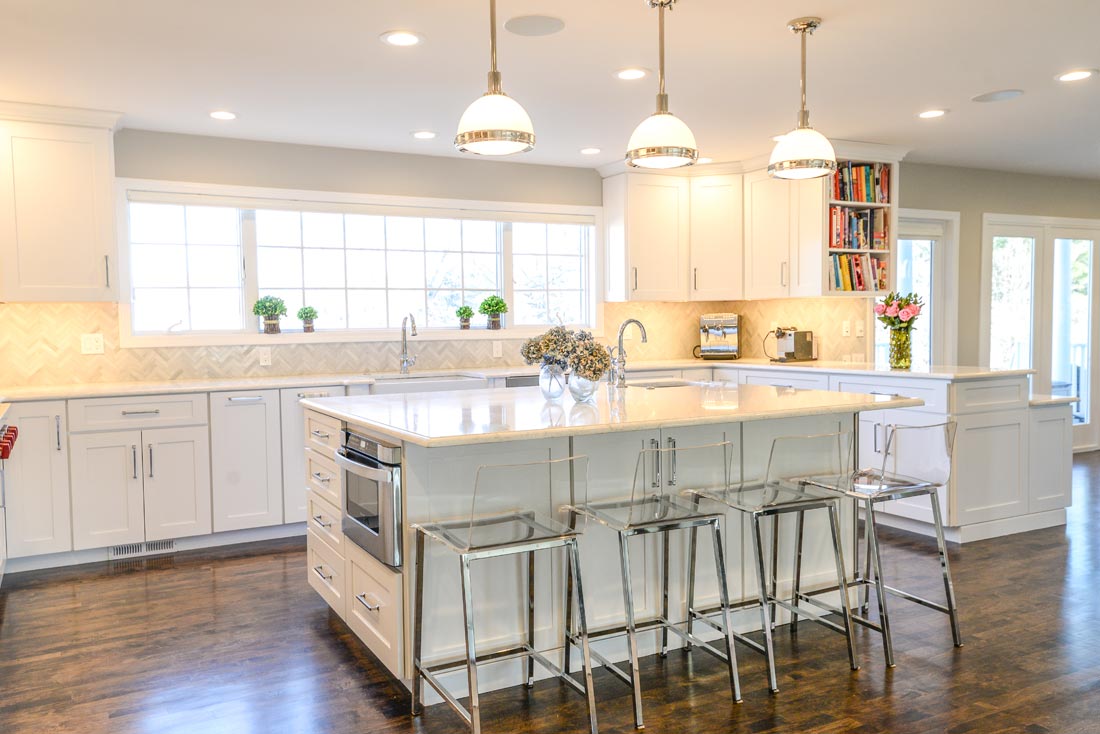 Modern Kitchen Transformations
A DRR custom kitchen remodel in Franklin MA transforms the heart of your home into a trendy, comfortable living space. Not only should it look fantastic, but should also be designed and built to match your lifetstyle . We understand the latest kitchen design trends and will stay involved throughout all stages of construction. Our Design-build model allows us to guarantee quality results.
Our Kitchen Remodel Process
Your kitchen remodel is a big step and a major time and financial commitment. At DRR contracting our team works with you, providing recommendations and renderings to make sure you get the perfect kitchen for your needs.
The Design
Together, with our professional designer we will help you explore your options while inviting your thoughts and ideas throughout the process. You will have all of the information you need to make a well-informed decision on your kitchen design.
Product Selection
To ensure quality and craftsmanship we assist you in selecting cabinets, countertops, plumbing, lighting fixtures, and any products that will help make your kitchen vision real. We work with only trusted suppliers who deliver consistent quality and stand behind their products.
Our Kitchen Remodel Team
Our construction tradesmen are essential to our Design-Build Process. Each one is an experienced craftsman that holds a license as required by the state. We are fully insured for each job we perform.
Kitchen Tear-down
When we tear down your kitchen, we upgrade or repair any structural, wiring, HVAC, or plumbing issues.
Kitchens to Match Your Lifestyle
DRR works to give you a functional kitchen living space that matches your lifestyle. We're quality-obsessed, so we complete your kitchen remodel in a way that delivers the quality we promise.